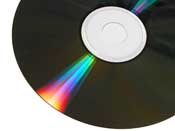 Business are invited to spread the word of Keyway's superior service and security by two methods:

Click here for Agent Login
Key Distributor Partner:
Free Keyway dial-up Internet service and support for the life of our partnership.

One countertop CD holder and stock of Keyway CD's.

$10.00 commission per new-member sale paid quarterly.
Keyway will continue to provide CD stock, free dial-up Internet service and support to your business as long as Keyway is provided with a reasonable quantity of referrals to justify our arrangement.
Please contact us at (909) 933-3650 or e-mail marketing@keyway.net to begin participation in either program.
Credit is paid quarterly to referring partner after the new account's paid balance exceeds credit due to referring member. Partnership agreements can be terminated at any time by either party for any reason. Undistributed CD's and counter-top holders must be returned to Keyway at the time of termination. Value of each CD is $2.00, CD countertop display is $10.00.